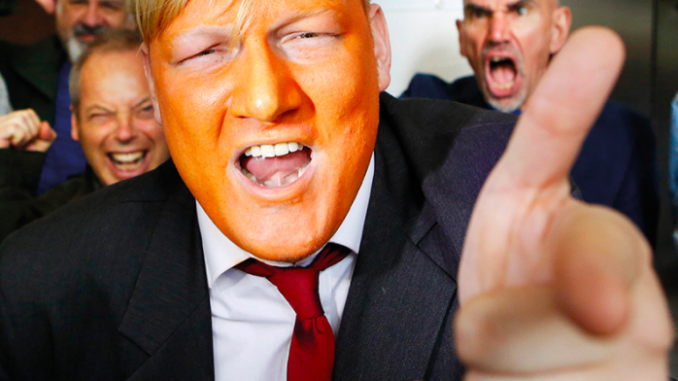 How Trumpaggedon became a candidate for a mindshare review was purely the Fringe's search engine. Put in mental health and this show pops up. Of course the obvious connection is the commentary about Trump being unstable and unfit to lead. And that's precisely what this show intends to do, prove that theory to be true.
The night I caught this show there were U.S. citizens in the audience and for a show that relies heavily on audience participation this saved it for me. It didn't take long for it to feel like they knew more about the President that the satirist. The banter was fun and at times the show's saving grace.
Other times there was audience participation it fell down. Simon Jay who plays Trump does a great job at the mannerisms, language and voice. But there is more to Trump than the body language. Trumps comments, policy and persona are loaded with comedy. Yet that is what was missing from this show.
As for any direct mental health reference there was a gag about meds and his doctors report. It wasn't really helping with any de-stigmatising.
This show was to play up the notion that the 45th President is manic, disjointed and unstable. It did that, but more in its form than content.
This review was written for the mental health website mindshare.org.au.