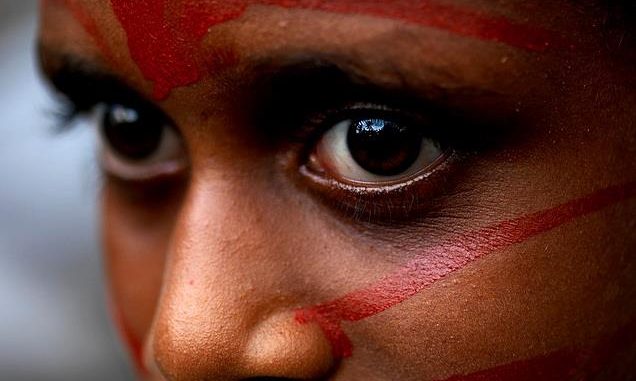 Destroy the Joint has been around for a few years now and every now and again it's good to be reminded of why they came to be. DtJ came out of Alan Jones comment that women in powerful positions were 'destroying the joint'. One of those women was the Prime Minister who had just promised funding to Pacific Island nations for women's programs.
At the time I just took this on face value, any funding to improve the welfare of women should be on everyone's agenda.
However recently I read about the experiences of women in our own neighbourhood and it brought home to me how vital this funding was.
Only in October 2012 did the Solomon Islands High Court rule that marital rape was illegal. Prior to that, they had implied and irrevocable consent to sex with their wife through their marriage 'contract' and via force if so required.
But as we know laws may change overnight, however behavior can take decades.
Violence against our female neighbours in the Asian and Pacific region is quite horrendous when you start looking.
In Bangladesh more than 3000 people over the past decade have been the victim of an acid attack – almost 70% were women and a quarter were children.
In Papua New Guinea, 67% of women had been beaten by their husbands and in the Highlands this is more like 100%.
In Kiribati 73% of women aged 15-49 have experienced some form of physical or sexual violence.
In Samoa 46% of women who have ever been in a relationship have experienced one or more kinds of partner abuse.
Of course we don't have to look over the neighbourhood fence to see an appalling track record of violence against women. In our own backyard Aboriginal women are 45 more times likely to experience family violence than non-Aboriginal women.
And let's not forget that every week a male partner or ex-partner kills a woman in Australia.
So Mr Jones, you may decry 'we are destroying the joint' but with stats like that I reckon it's about time.
Stats provided by UN Women, National Committee Australia