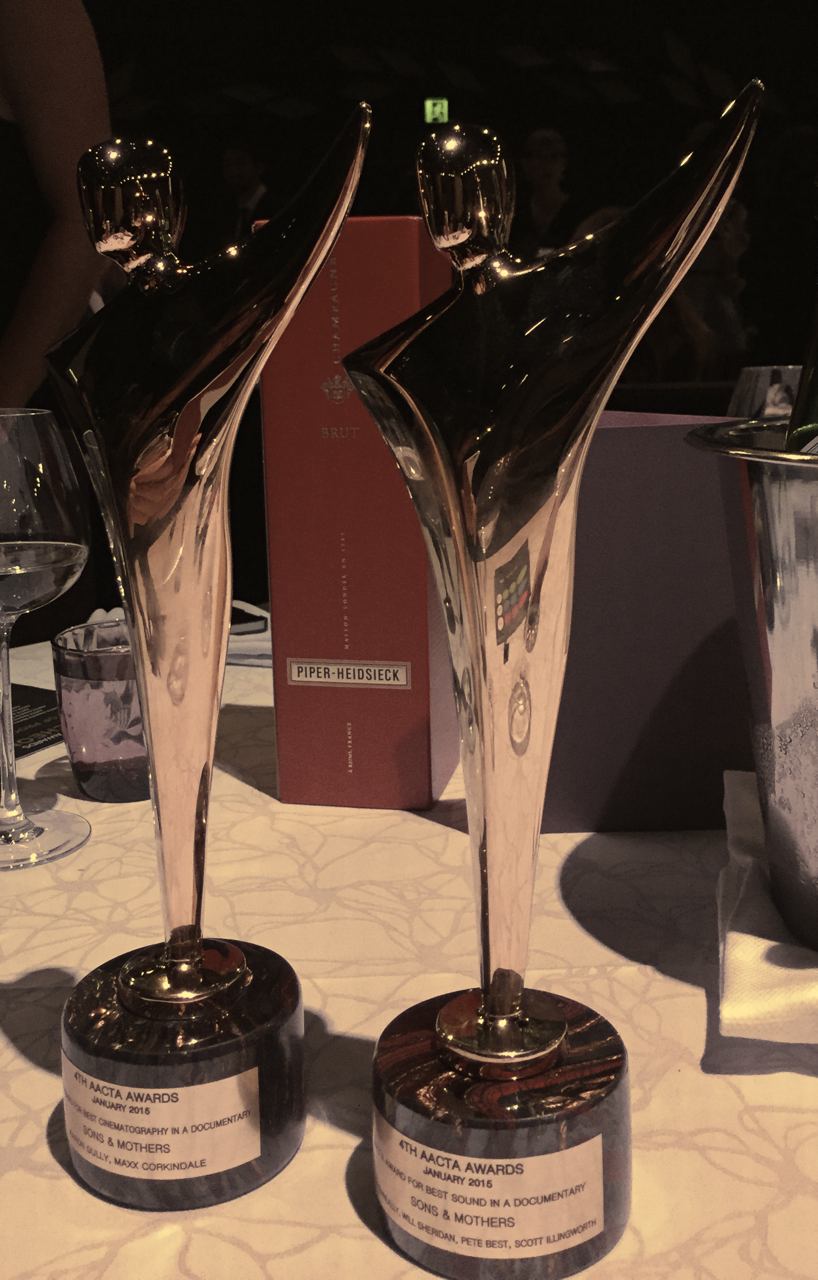 It was seven years between going to the AFI's to what is called today the AACTAs.  Both times I went as a producer with a film in contention. This year I wrote about the experience for The Daily Review, Crikey's online arts publication.
In the piece I lament at the fact that the AACTA's, an awards for all sides of the industry has an obsession for celebrity – ignoring the amazing efforts of our crews. When I first went to the AFI's in 2007 this served as a bit of wake up call. However when I went this year it actually left a bad taste in my mouth.
Not only had the crew awards been relegated to a midweek luncheon with no inclusion in the national broadcast, the red carpet was a joke. The awards given out at the luncheon were all for crews, no actors, yet they kept the red carpet for invited actors only.
When I rang the AACTA's a week earlier to find out the times of the proceedings I was told by the sweet receptionist that; "The red carpet starts at 12 with the lunch at 1."
I could not help but cynically laugh and say, "Yeah, I've been here before. The red carpet is not for crews."
After a pause she said, "The red carpet is for everyone."
Bless, as you can read in my piece for The Daily Review. There are two ways you enter the awards, either via the red carpet and behind behind the red carpet. Of course I expected not all to be that pleased with my honest account of what happened on Tuesday. However to read the comment from an actor, who hides behind the name 'Thespian' cemented my worst fears.
Their opinion left me with the dreaded feeling that really some believe we don't do this job for anyone else but them, the actors. The commentator who I wished put their name to their views kindly reminded me that crews celebrate after a shoot, so why should we expect to celebrate at the AACTA's?
Why should we be a part of the broadcast as our inclusion drags it past midnight and no one wants to watch it? The whole impetus for me to write the piece for The Daily Review was to express the sub standard way in which this institution recognises its crews for the sake of ratings. (And if you caught Channel 10s broadcast on Thursday night you would see anyone who was not an actor was cut.)
It may surprise Thespian, but I don't do this job to make actors look good and I don't do it to rub shoulders with the 'stars'. I do it because I love telling stories and so do my crews. When we get to a level playing field like the AACTA's I believe we all should be celebrated, not just those in front of the camera.