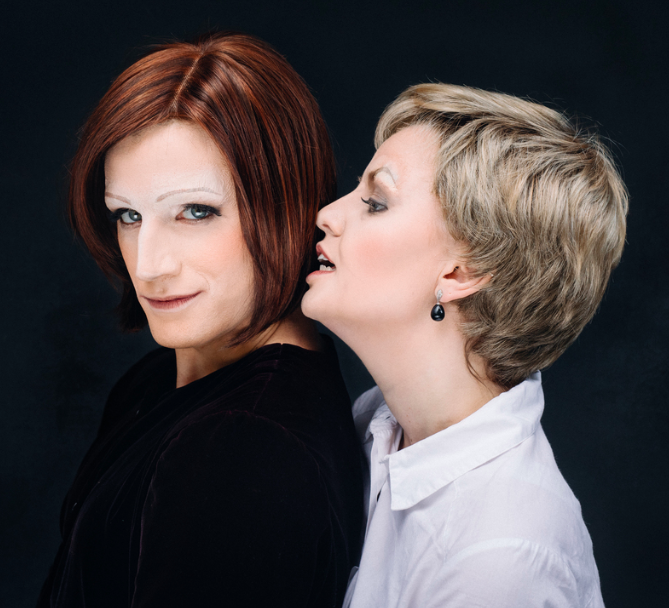 An Adelaide Fringe Review
Any show about the Rudd-Gillard-Rudd years is bound to be a good comedy. That time was filled with comedy gold, and I say that because if I don't look back on those years and laugh, I would cry.
But what about the years that followed? Of course there is plenty of comedy to mine from the Abbott years however that is just too obvious. And that is one of the things I loved about Gone Girls, instead of taking the obvious path writer and actor Patrick Livesey takes us to a parallel universe of Julia Gillard's rise and fall juxtaposed with Julie Bishop's rise and fall.
An unlikely duo yet when their narrative is plotted against each other you can see many similarities. Of course there is the fact that both of these women were born and grew up in Adelaide, but they also both held impressive portfolios in government and opposition. And both ended their careers in a whirl of sexism.
A show like Gone Girls is so fortunate to have the richness of history to call on. The use of video and text on the stage not only gave the luxury of an historical backdrop it also allowed the writers to create an alternate reality. While parts of that alternate reality was played out scarily close to the truth, by the third act it became absurd – just like the reality of politics now.
Livesey plays Julia Gillard and is absolutely brilliant. And I want to be clear this is not drag as you know it. The mannerisms and voice were so well played it was some of the best satire of Gillard I have seen. The script too was well built and became quite poignant many times. Especially when we reach Gillard's demise and her final speech. While Gillard said – she has made it easier for the next woman who is Prime Minister we soon see that's not quite the case. 
It's then we move on to see Julie Bishop vie to be Prime Minister, only to be grossly undermined by her own party. When this plays out we are reminded of Bishop's credentials – and to this day she still stands as the most qualified to take that job. So for all of Gillard's optimism and hope for the future of women in politics Gone Girls is a sad reminder that nothing has really changed.
That for me is perfect viewing on International Women's Day.
Gone Girls has been a nice little gem for me this Fringe. At a time when we are going mad for toilet paper because we don't trust a government to get us through the next flu season, this play reminds us of the farce that is politics and politicians in 2020.